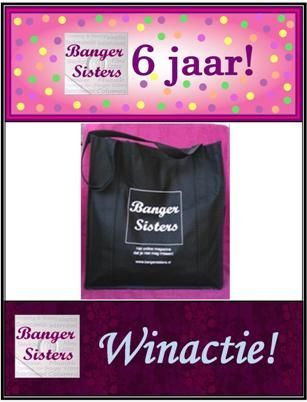 Banger Sisters bestaat 6 jaar en dat gaan we de hele maand augustus vieren!
Deze hele feestmaand staat in het teken van winnen, want Banger Sisters pakt flink uit. De echte fans konden kans maken op een originele Banger Sisters shopper! Ook meegedaan? Kijk snel of je hebt gewonnen!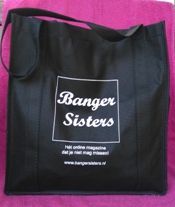 De enige echte, originele Banger Sister shopper is een heerlijke tas, want of je nu boodschappen gaat doen, je boeken terug naar de bieb gaat brengen of een dagje naar het strand; deze fijne tas is veelzijdig in het gebruik. We denken bovendien graag aan het milieu, tegenwoordig krijg je nergens meer een plastic tas, gaan shoppen met de Banger Sisters shopper is dan ook een feest. Je ziet er hip uit en er past ook nog een heel veel in, wat wil je nog meer!
Onderstaande winnaars gefeliciteerd, de Banger Sisters shopper komt jullie kant op!
* Roos Matthijsen
* Lobke van der Sanden
* Patricia Oostland