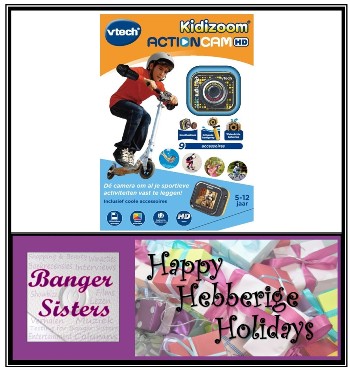 December stond natuurlijk in het teken van winter, kou, donkere dagen, feest en natuurlijk… cadeautjes! Het waren dit jaar bij Banger Sisters dan ook de Happy Hebberige Holidays want we gaven in deze feestelijke decembermaand een hele hoop leuke cadeautjes weg. Bij deze winactie maakte je kans op een VTech Action Cam HD. Heb je ook meegedaan, kijk dan snel of je hebt gewonnen!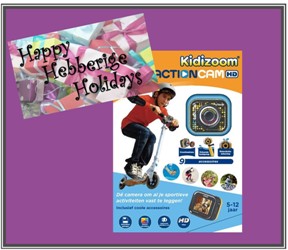 Leg al waar je ook bent alles vast met de Kidizoom Action Cam. Gebruik de waterdichte behuizing en de drijvende handgreep om foto's en video's te maken tijdens het zwemmen of bevestig de camera op je fiets of skateboard en leg al je trucjes en avonturen vast, waar je ook bent! Deze stevige camera heeft een kleurenscherm en kan zelfs video's versneld, vertraagd of achterstevoren afspelen. Ook is het mogelijk om stop-motion video's en interval foto's te maken.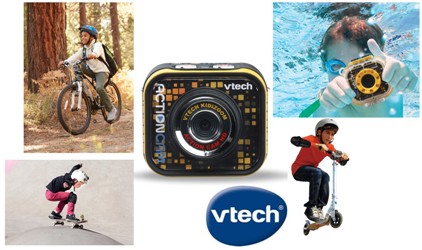 Gefeliciteerd Chantal Obbink, de V-Tech Action Cam HD komt zo snel mogelijk jouw kant op!
Niet gewonnen? Via onderstaande link kun je V-Tech Action Cam bestellen!