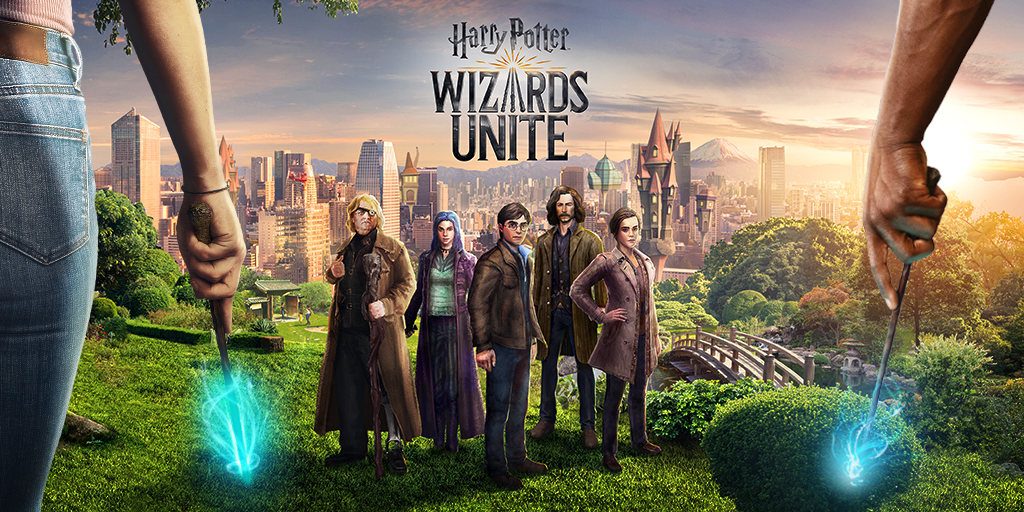 Kom deze maand samen met je favoriete Wizarding World personages uit Harry Potter: Wizards Unite van WB Games en Niantic Inc. Geniet samen met jouw helden en medespelers van spannende nieuwe in-game evenementen.

De volgende evenementen vinden deze maand plaats:
International Games Week at Libraries: 3 – 9 november

Ter viering van International Games Week at Libraries hebben spelers de mogelijkheid om iconische tovenaars, waaronder Hermelien, Luna en Marcel (Lubbermans) vaker tegen te komen in verschillende bibliotheken wereldwijd.

Stronger United Brilliant Event Part 1: 12 – 19 november

Help de moedige leden van de Order of the Phoenix, met publiekslieveling Alastor "Dwaaloog" Dolleman en Nymphadora Tops.

November Community Day: 17 november

Werk samen met andere spelers bij Wizarding Challenges en neem het op tegen Chambers van een hoog niveau om exclusieve beloningen te krijgen.

Stronger United Brilliant Event Part 2: 19 – 26 november

Steun de helden van het Ministerie van Toverkunst, waaronder Arthur en Percy Wemel

Gelimiteerd Legends of Hogwarts Event: 26 november tot 2 december

Werk samen met de helden van Hogwarts waaronder Harry, Sirius en Sneep en help met het terugbrengen van Foundables uit de Potions Classroom Registry Page.
Daarnaast zullen verschillende Simon shopping destinations, zoals Firewheel Town Center, King of Prussia en Lakeline Mall, deze maand hun eerste Community Day-partnervieringen houden. Surf naar de Events-pagina op WizardsUnite.com voor meer details.
Check hier de nieuwe blogpost van WB Games en Niantic voor meer details over alle spannende in-game activaties die in november zullen gebeuren. Hier vind je assets.
Om op de hoogte te blijven van alle Harry Potter: Wizards Unite evenementen, ga naar www.wizardsunite.com en volg de videogame op  Facebook, Twitter, Instagram en  YouTube.
Harry Potter: Wizards Unite is co-uitgegeven en co-ontwikkeld door WB Games San Francisco en Niantic Inc., onder het Portkey Games-label.