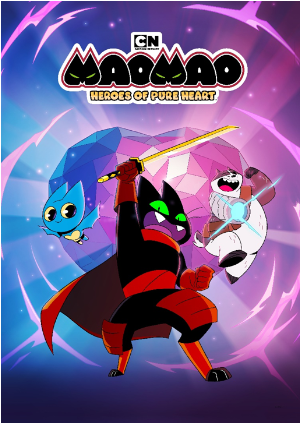 Cartoon Network introduceert fans met een misdaad bestrijdende samurai kat, genaamd Sheriff Mao Mao. Zijn gloednieuwe serie, Mao Mao: Heroes of Pure Heart, gaat over avontuur, vriendschap en wat het echt betekent om een held te zijn.
De serie volgt Mao Mao, de opvliegende eenling op een zoektocht om legendarisch te worden, Dascycloop, de cyborg-luilak, en Vledermuis, de schattige sidekick. Ze moeten hun verschillen overwinnen en samenwerken om de inwoners van Puurhart Vallei beschermen tegen monsters, slechteriken en alles dat daar tussenin zit.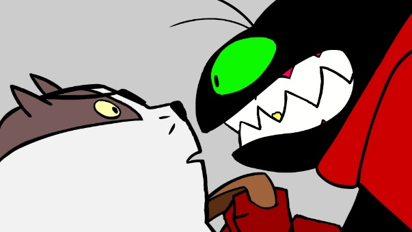 In Pure Heart Valley, is Sheriff Mao Mao indrukwekkend, zelf heroïsch, maar hij heeft nog veel te leren. Op zijn reis leert Mao Mao dat een legende zijn niet draait om flitsende bewegingen en gevaarlijke tochten; het gaat erom wat je doet waardoor mensen je onthouden en bewonderen.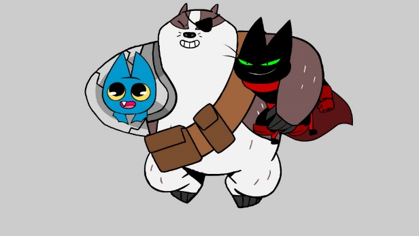 Mao Mao: Heroes of Pure Heart is gemaakt door Parker Simmons en geproduceerd door Cartoon Network Studios en Titmouse.
Je kunt Mao Mao's reis om een legende te worden volgen vanaf de première van Mao Mao: Heroes of Pure Heart op 2 maart om 15:55 uur op Cartoon Network.