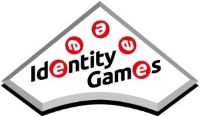 Nu we allemaal zijn opgeroepen om zoveel mogelijk thuis te blijven kijken we meer naar schermen. Dat is een fijne ontspanning maar niet voor de gehele dag. Zoek je even afleiding van de schermen en wil je alsnog een toffe game spelen? De bordspellen van Identity Games bieden heerlijk vermaak voor iedereen.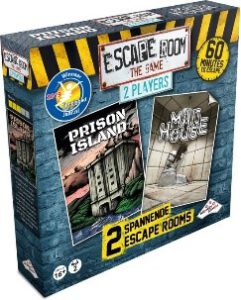 Er is 's avonds of in het weekend genoeg te doen zonder de TV aan te zetten. Met Escape Room the Game 2-Players kun je alleen of met z'n tweeën in twee spannende avonturen duiken waarmee je per mysterie 60 minuten zoet bent. Naast de spellen 'Mad House' en 'Prison Island' zit er ook nog een introductieavontuur bij.
.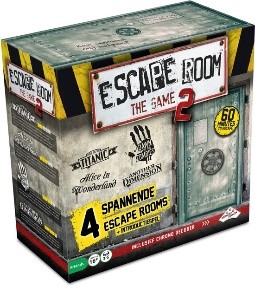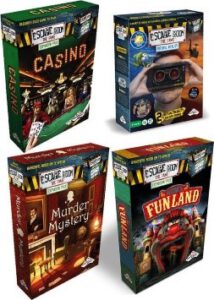 Voor 3-5 spelers zijn er Escape Room the Game 1 en 2, en verschillende uitbreidingssets. Samen met je team leg je binnen 60 minuten verbanden tussen de, op het eerste oog, willekeurige aanwijzingen om zo drie codes te ontcijferen. Weten jullie te ontsnappen uit de vier verschillende escape rooms?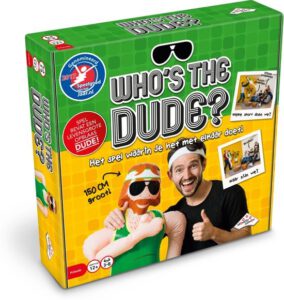 Mocht je toch met meerdere mensen onder 1 dak wonen, dan is Who's the Dude een aanrader. Met dit spel voer je in teams verschillende opdrachten uit, samen met de levensgrote opblaasbare? Dude. Probeer zo snel mogelijk te raden wat je medespelers uitbeelden en win het spel.
.

Zien hoe je Escape Room The Game thuis speelt? Bekijk dan hier de demo: https://escaperoomthegame.com/nl-nl/demo-s/huisarrest