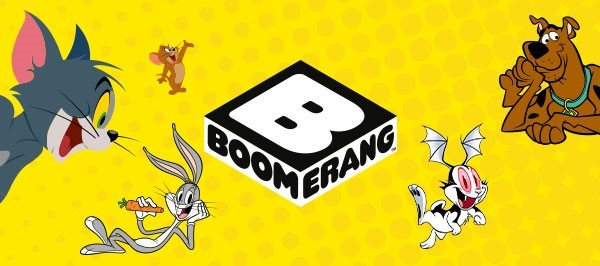 Boomerang is het moment in de dag voor humor en plezier. Boomerang brengt de meest geliefde tekenfilms op televisie voor de hele familie, met tijdloze favorieten en hedendaags geanimeerd entertainment en richt zich op jongens en meisjes van 4 tot en met 9 jaar oud en hun familie. Graag brengt Banger Sisters samen met Boomerang je de highlights van augustus.
Boomerang biedt een spannende mix aan van grappige en onbezorgde cartoons voor het hele gezin, met gekende personages zoals Scooby-Doo, Mr Bean, Tom & Jerry, Wacky Races en de Looney Tunes, en nog meer animatievrienden en -tegenstanders uit gloednieuwe producties zoals Dorothy en de Tovenaar van Oz, Grizzy & the Lemmings, The Happos Family en Oddbods. In Nederland is de zender ondermeer te ontvangen via Ziggo, KPN, Canal Digitaal, Caiway en Delta. Kijk voor de Nederlandstalige website op: http://www.boomerangtv.nl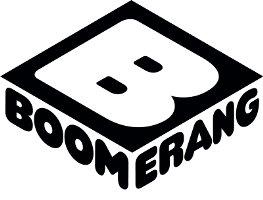 Highlights van augustus van Boomerang
In augustus valt er weer volop te genieten van de nieuwe serie The Zoo, klassiekers zoals Looney Tunes, Mr. Bean en vele andere in de Zomerschatkist en geniet van de altijd spannende en hilarische avonturen van Scooby-Doo.  We zetten de highlights van augustus graag uitgebreid voor je op een rij voor je: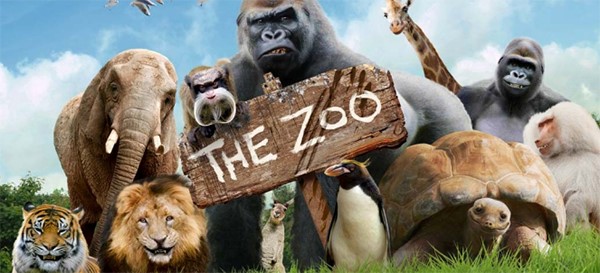 The Zoo
Ga mee naar de dierentuin waar Jürgen en zijn vreemde groep gorilla's een geheime wereld van pratende dieren onthullen. Van schildpadden die kunnen beatboxen tot mensachtige pinguïns, vegetarische leeuwen tot gekke miniatuur aapjes – alles is mogelijk bij De Zoo.
Bekijk deze gloednieuwe serie bij Boomerang! Vanaf 19 augustus doordeweeks te zien om 19:50 uur.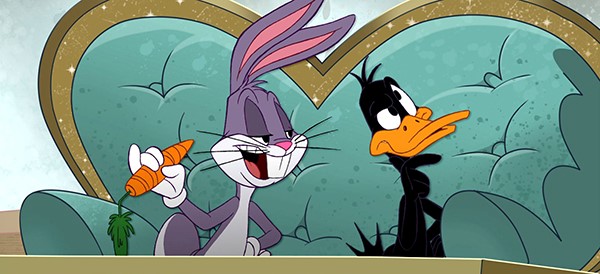 Boomerang Zomerschatkist
Zak onderuit op de bank en geniet van afleveringen van je favoriete Boomerang series! Iedere week staat er een nieuwe marathon voor je klaar, met het allerbeste van Boomerang tijdens de Boomerang Zomerschatkist. Kijk deze maand naar Mr Bean, New Looney Tunes, Pink Panther & Pals en Taffy.
De Boomerang Zomerschatkist zie je vanaf 1 augustus doordeweeks om 13:25 uur.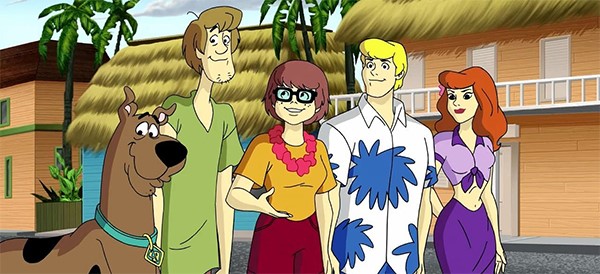 Be cool Scooby-Doo!
Kijk tijdens de zomer naar de speciale Be Cool Scooby-Doo! programmering in De Wereld Rond met Scooby-Doo! Geniet van dubbele afleveringen, met daarnaast een selectie van de leukste Scooby-Doo films, die je iedere dag om 10:40 uur ziet.
01/08 The new Scooby Doo Movies: The Ghostly Creep from the Deep
02/08 Scooby-Doo! Stage Fright
03/08 Scooby-Doo and the Samurai Sword
04/08 Scooby-Doo! Pirates Ahoy!
05/08 Scooby-Doo and the Goblin King
06/08 The new Scooby Doo Movies: The Exterminator
07/08 Scooby-Doo! Abracadabra-Doo
08/08 Scooby-Doo and the Cyber Chase
09/08 Scooby-Doo! and the Legend of the Vampire
10/08 Aloha, Scooby-Doo!
11/08 The new Scooby Doo Movies: The Weird Winds of Winona
12/08 Chill Out, Scooby-Doo!
13/08 Big Top Scooby-Doo!
14/08 Scooby-Doo! and the Monster of Mexico
15/08 Scooby-Doo! Moon Monster Madness
16/08 The new Scooby Doo Movies: The Haunted Candy Factory
17/08 Scooby-Doo! Mask of the Blue Falcon
18/08 Scooby-Doo! Franken Creepy
19/08 Scooby-Doo! Curse of the Lake Monster
20/08 Scooby-Doo! Adventures: The Mystery Map
21/08 The new Scooby Doo Movies: Scooby-Doo Meets Dick Van Dyke
22/08 The new Scooby Doo Movies: Ghastly Ghost Town
23/08 Scooby-Doo! Stage Fright
24/08 Scooby-Doo and the Samurai Sword
25/08 Scooby-Doo! Pirates Ahoy!
26/08 The new Scooby Doo Movies: The Frickert Fracas
27/08 Scooby-Doo and the Goblin King
28/08 Scooby-Doo! Abracadabra-Doo
29/08 Scooby-Doo and the Cyber Chase
30/08 Scooby-Doo! and the Legend of the Vampire